Beta
A tool that helps rock climbers discover and plan their next adventure
Beta
A tool that helps rock climbers discover and plan their next adventure
Details
My Role: Product Designer
Course: Product Design Studio | Fall 2018 | UC Berkeley School of Information
Tools: Sketch, InVision
Challenge
Rock climbing is growing in popularity and there is an increasing demand for a tool that can connect climbers with routes, logistics, and important safety information. My objective was to design a route-finding system that supports the way climbers actually plan a trip in order to help them quickly and easily discover climbs near their home or travel destination.
Solution
An app that climbers can use to search for routes and climbing areas and tailor the results to their individual preferences. The design prioritizes information needed to successfully complete the route and gives users the ability to report any issues encountered on the climb. The principles guiding my design process were efficiency, education, and safety.
Process
Competitive Analysis
Currently there is an existing app. As a first step, I conducted competitive analysis to get a sense of how the route searching system works on the existing app. Climbers also use guide books, which offer more detailed information. Each option (the app vs. books) has advantages and disadvantages, but neither is an ideal solution so climbers often carry both on a climbing trip.
Cognitive Walkthrough
I then conducted a cognitive walkthrough to understand the key tasks, user flow, and error pathways involved in planning a climbing trip with an app. I started to ask myself whether searching for climbs by state, region, and area reflects the way climbers actually think about outdoor rock climbing.
User Research + Jobs to be Done
Next I interviewed three climbers with varying levels of experience and discovered that each person has different priorities when searching for a new route, but unlike the existing product, none of the climbers focuses on location first. I heard that adequate safety information, searching by climbing style (traditional, sport, bouldering, etc.), and getting recommendations from other climbers are key considerations.
Design System
I created a lightweight design system to establish consistency throughout the product and to facilitate speedy and development. I opted for colors and fonts that are reminiscent of styles seen in climbing magazines in order to produce a familiar look and feel for climbers.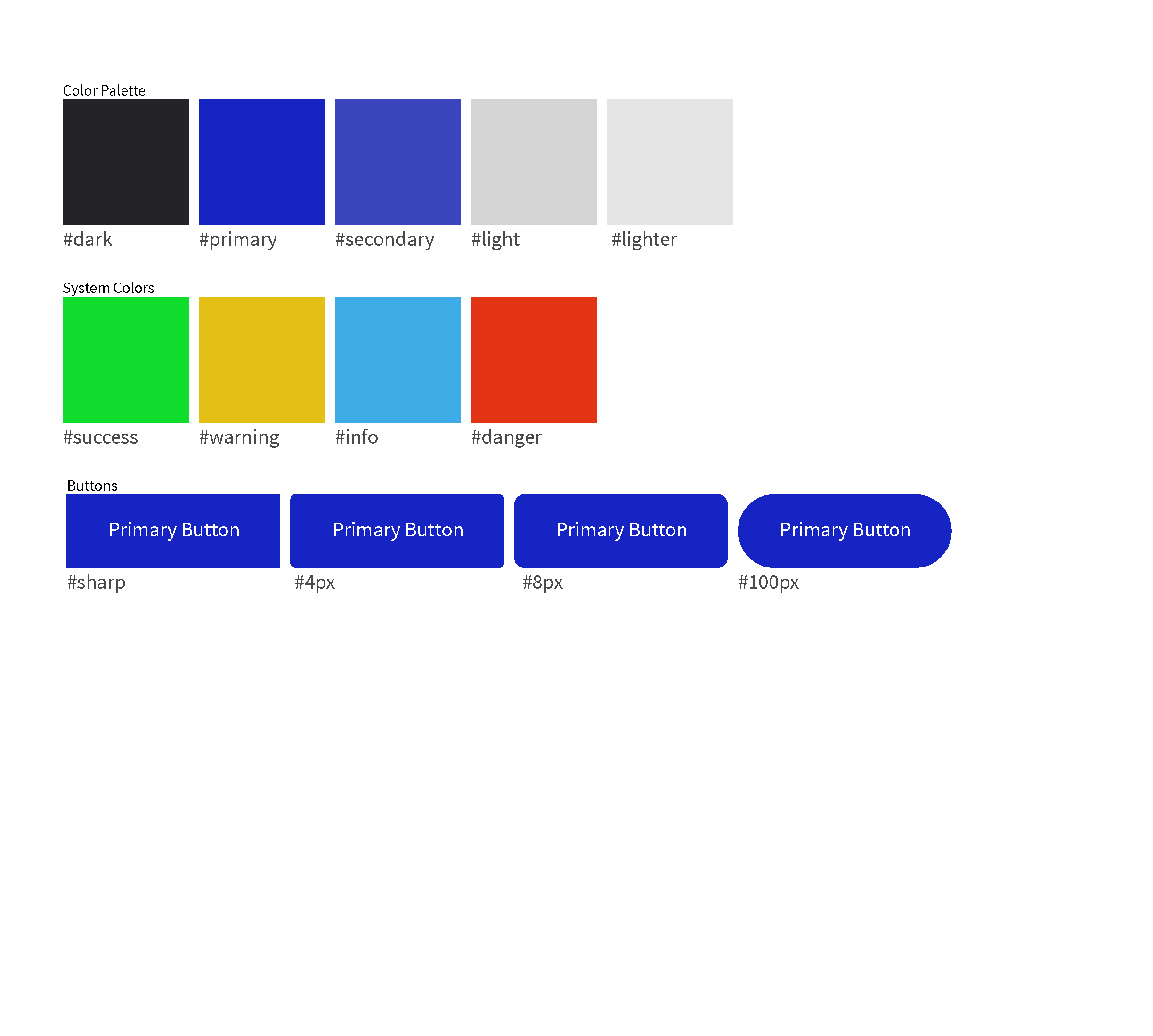 Design Evolution
Before
I then created a series of wireframes, starting with the mobile version, to get my ideas on paper. At this stage I focused on mapping out the user's journey to a climbing route.
I developed a search system that supports diverse preferences among climbers, including keyword searching, filtering results, and browsing recommendations. I also developed a standardized format for documenting the minimum information that should be provided about every climb.
Problem
The banner image clutters the small mobile screen.

Under featured areas, it is unclear where "nearby" refers to.

There is no way to inform the app about safety issues on the route.
After
Next I created a series of higher-fidelity mockups using Sketch and InVision. Because climbers tend to use this app in areas with low cell coverage, I opted for a minimalist design to save storage space.
Improvements
I removed the banner image to make more room for useful content.

I added a "show map" link and breadcrumb for location transparency.

I added a "report" button for crowdsourcing route safety issues.
Designing for Different Screen Sizes
Designing both the mobile and desktop versions of the same product presented interesting challenges. I focused on designing a look and feel that is appropriate for each version while creating cohesion and optimizing the extra space afforded by a desktop screen.
Desktop
Reflections
As a climber who uses similar apps, I found it challenging to be agnostic towards solutions I brainstormed on my own. User research was crucial to combating my initial bias as it illuminated user needs I did not previously consider.
Additionally, I learned it is best to seek feedback early and often. Participants were more willing to share constructive criticism when presented with lower-fidelity wireframes compared to polished mockups.